Stone & Concrete Steps.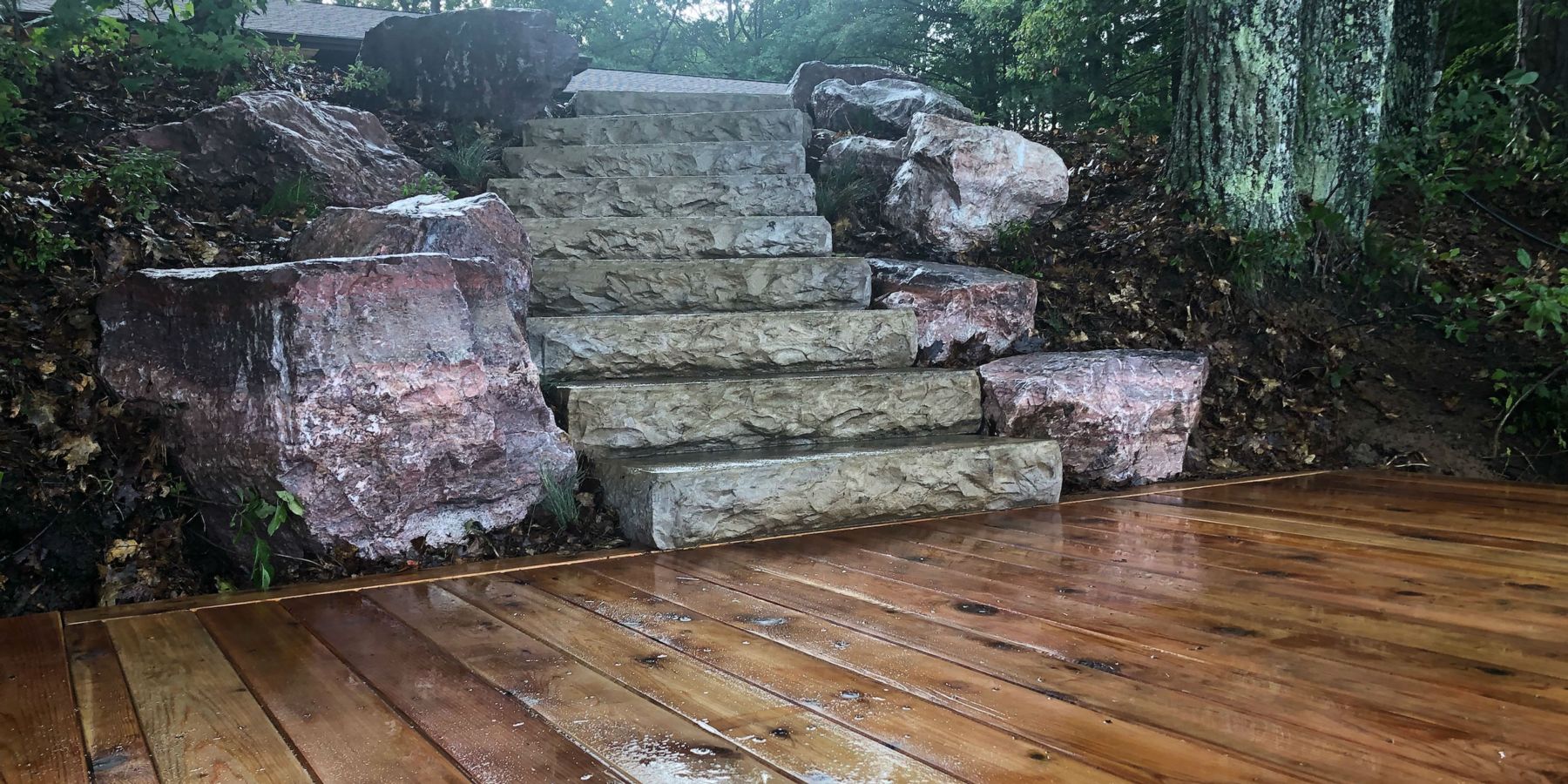 Step designs have endless possibilities. From brick and stone to pre-cast concrete steps, Fraco offers a wide variety of options!
Real stone used to build steps.

Rosetta Irregular steps are concrete steps made to look like natural stone. Stone-like shapes and textures create inviting walkways.

Concrete pre-cast steps are available in different heights and widths. Contact Fraco for more information.

Rosetta Dimensional steps, Consistent 7-inch rise gives your landscape the perfect lift. All steps are available in a variety of colors to coordinate with other Rosetta hardscape elements.

3' 4' and 6' wide

Pavers and retaining wall block were used for these steps.

Concrete steps stamped to look like wood.